Lake view from Lakeside Lakefacing Cottage
Lake View from Lakeside Family Cottage
Relax…………with nature, during all seasons, in the Lakeside & Lake Facing Family Cottages of ILLIKKALAM Lakeside Cottages, located at the best location on the bank of Lake Vembanad Backwaters at Kumarakom Village,Kerala State.
This is the only property in Kumarakom on the bank of Lake Vembanad,owned and managed in the inherited land, by the Kumarakom Native.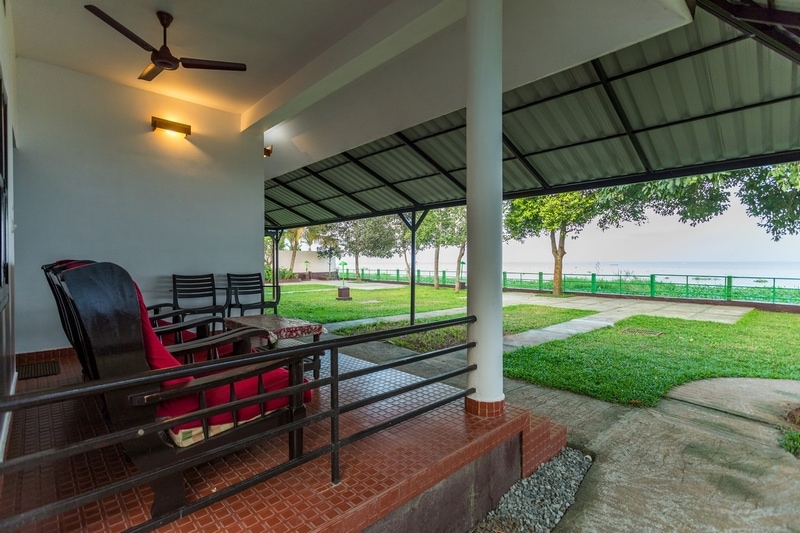 We started the hospitality business in 1995, with just one room, in our own inherited one and half acres of land, as the first local family in Kumarakom, managed by Mrs. Susan Salim and Mr Salim Das who is an advocate and hails from one of the Ancient Syrian Christian families of the region.
Location
ILLIKKALAM Lakeside Cottages is Situated Just on the Edge/Shores of Beautiful Lake Vembanad, at the Best Location of Kumarakom Village, Kottayam Dist, Kerala State, India.Cottages are located at shores of the Lake Vembanad of Kumarakom is an Eco friendly holiday property in one and a half acres of land and perfectly suitable for relaxation and holidaying for many days. The maximum breadth and length of the Vembanad lake, sun set and the moon set, comfortable breeze and the beautiful waves in the lake can be experienced from the cottages.
Check Availability & Book Online
Houseboat Cruising & Overnight Stay Packages at Kumarakom Backwaters

Houseboat Day Cruising Package
You can get into the House Boat, Motor Boat, Speed Boat and Country Boat, from just in front of the Cottages of ILLIKKALAM Lakeside Cottages at Kumarakom or from any other convenient and safe places in and around Kumarakom. There is Safe, Facility for the parking of your Car in the Property.Houseboat Cruising for 2 persons, for 5 hours, with welcome drink, lunch and evening tea with snacks: Rs 7050 + up & down Auto charge.Extra persons will be charged Rs 750 per person.Houseboat Cruising for 2 hours will be from Rs 2500 to Rs 3000 and usually provided from 10 Am to 12 Noon. The above charge doesn't include AC during the cruising. The above charges are applicable during off season only, for ordinary Houseboats. During weekends, holidays,festivals, season,peak season and for the Luxury Houseboats the above charges will not be applicable.
Houseboat Overnight Stay Package
Houseboat with single AC bedroom for overnight stay for 2 Persons ( From Rs 7000 To Rs 16,000 ) Houseboat with two AC bedrooms for overnight stay for 4 Persons ( From Rs 8,000 To Rs 18,000 ) The Package includes, Lunch Evening Snacks with Tea,Dinner,Breakfast and also includes 3 to 6 hours Cruising through Kumarakom or Allappuzha Backwaters. Check-in after 12.45 PM. Checkout:before 9.00 AM on the next day. AC will be usually provided after 6.30 PM to 7 AM on the next day ( Basically for night only ) Houseboat will be stationed for lunch on the bank of small canals or on the bank of rivers and also during night usually after 5 Pm to before 8 Am on the next day. Extra Persons charge will be Rs 950 per person for sharing with the same facility. Children will be considered as extra person if they are above the age of 5 or they need any other facility or share the facilities with the existing guest.
Kumarakom Houseboat Tariff
| | | | |
| --- | --- | --- | --- |
| Overnight Stay | Budget | Premium/Deluxe | Luxury |
| Single Bedroom | 6000 | 7000 | 12000 |
| Double Bedroom | 8000 | 9000 | 19000 |
| Triple Bedroom | 12000 | 14000 | 25000 |
| Day Cruising 5 Hours | 5000 | 6000 | 15000 |
3 Bedroom Luxury Houseboat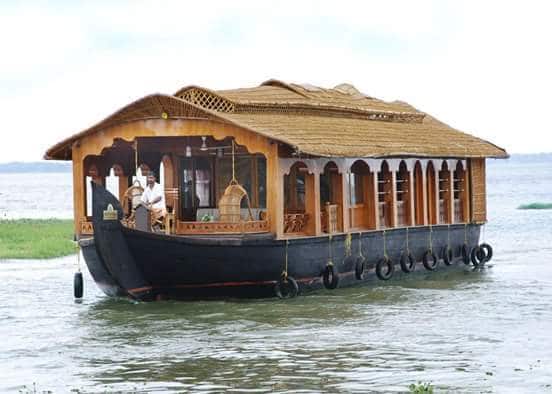 2 Bedroom Deluxe Houseboat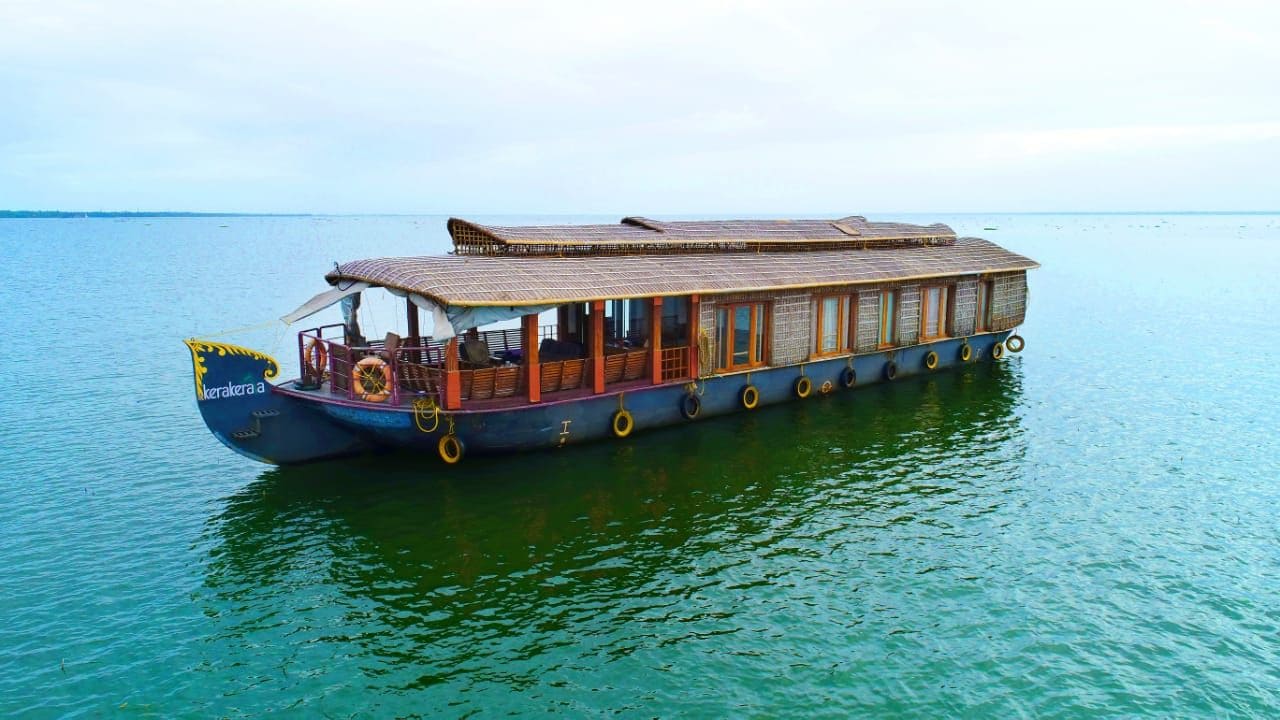 2 Bedroom Premium Houseboat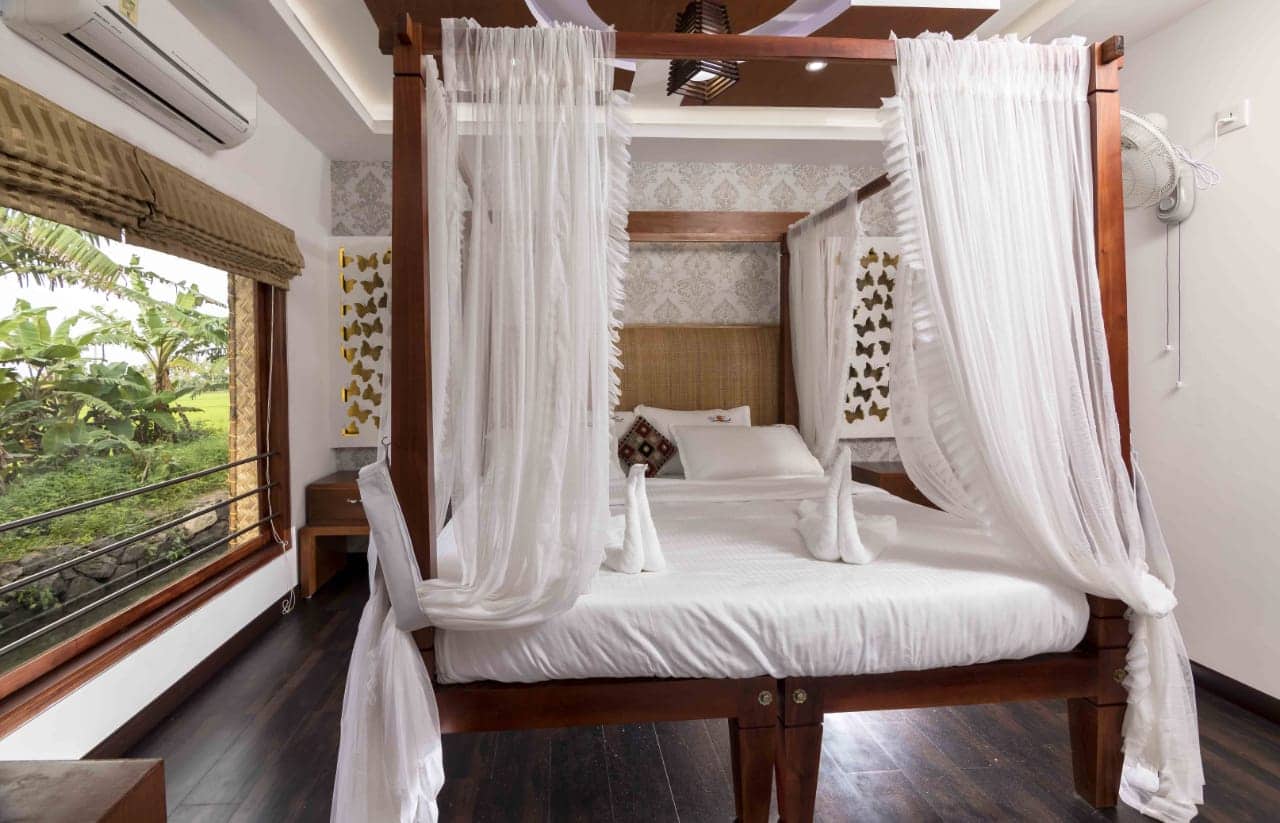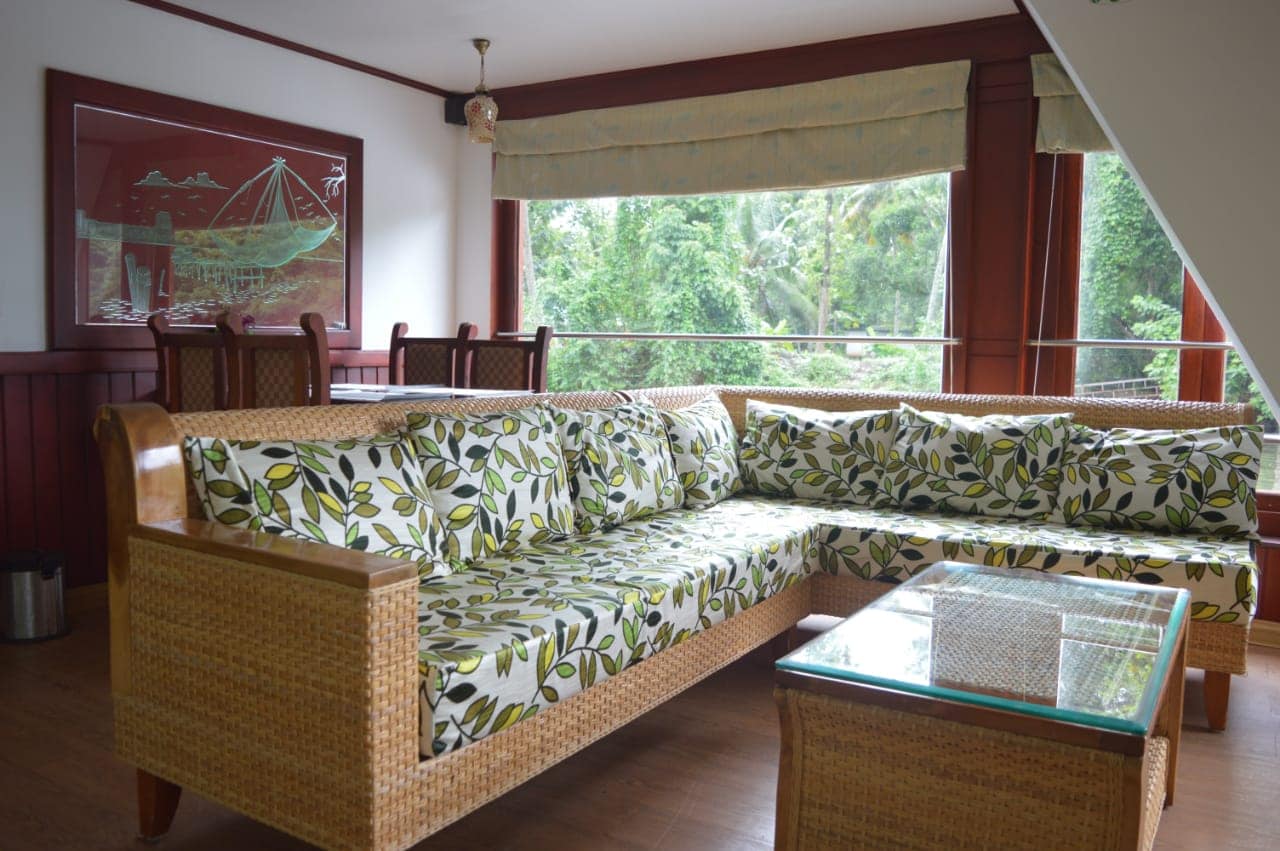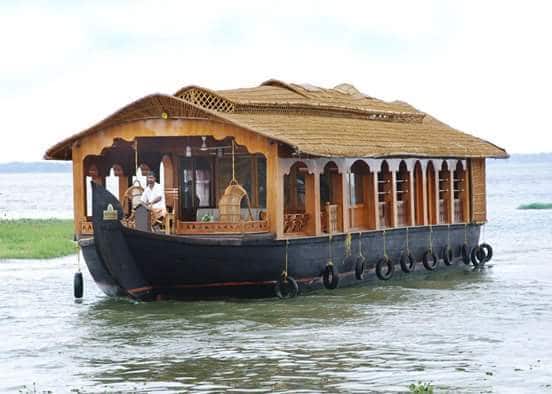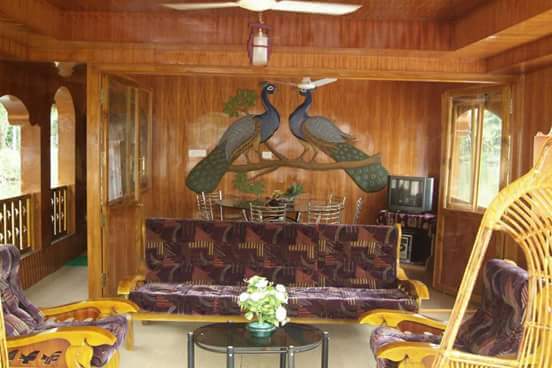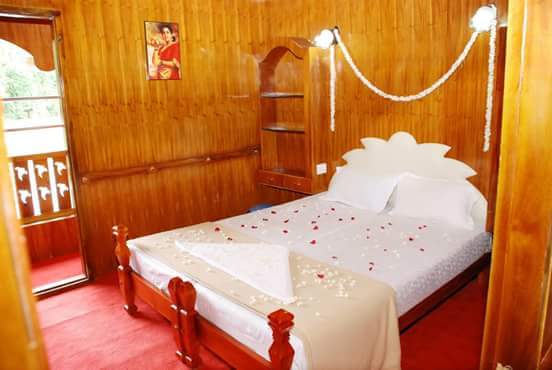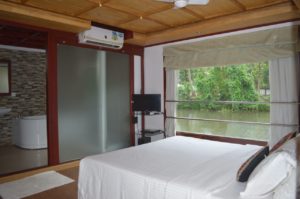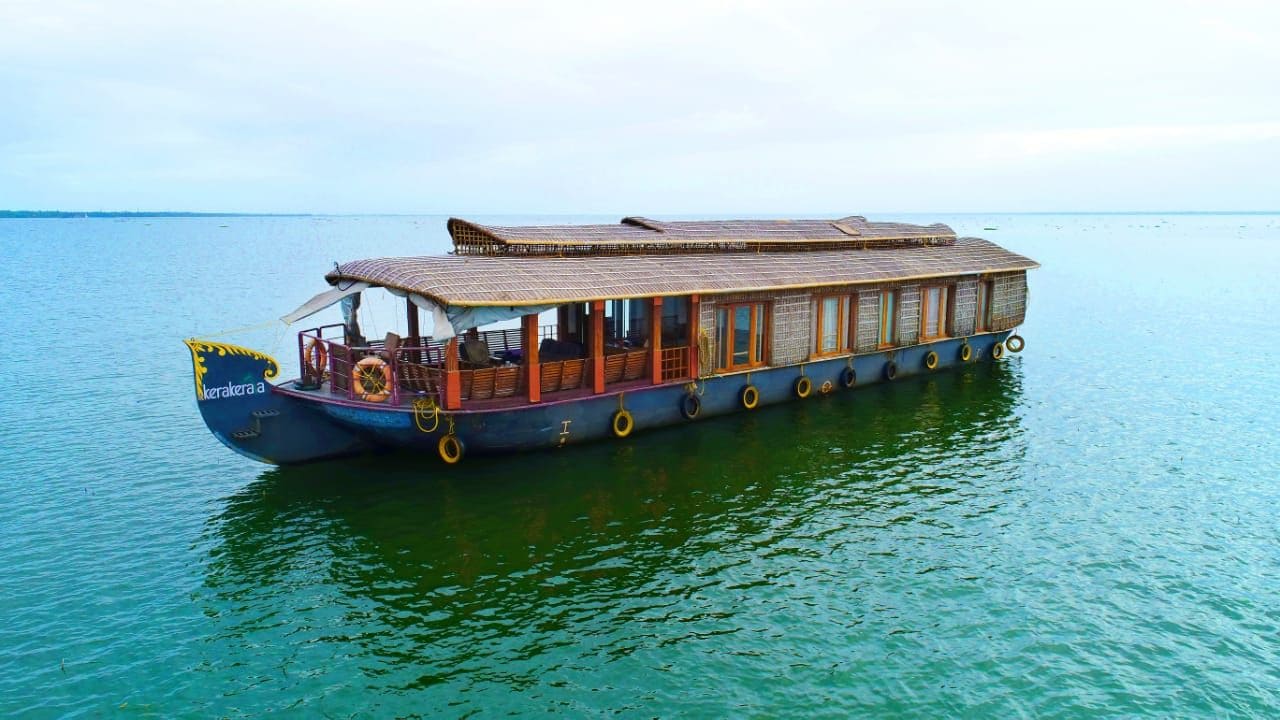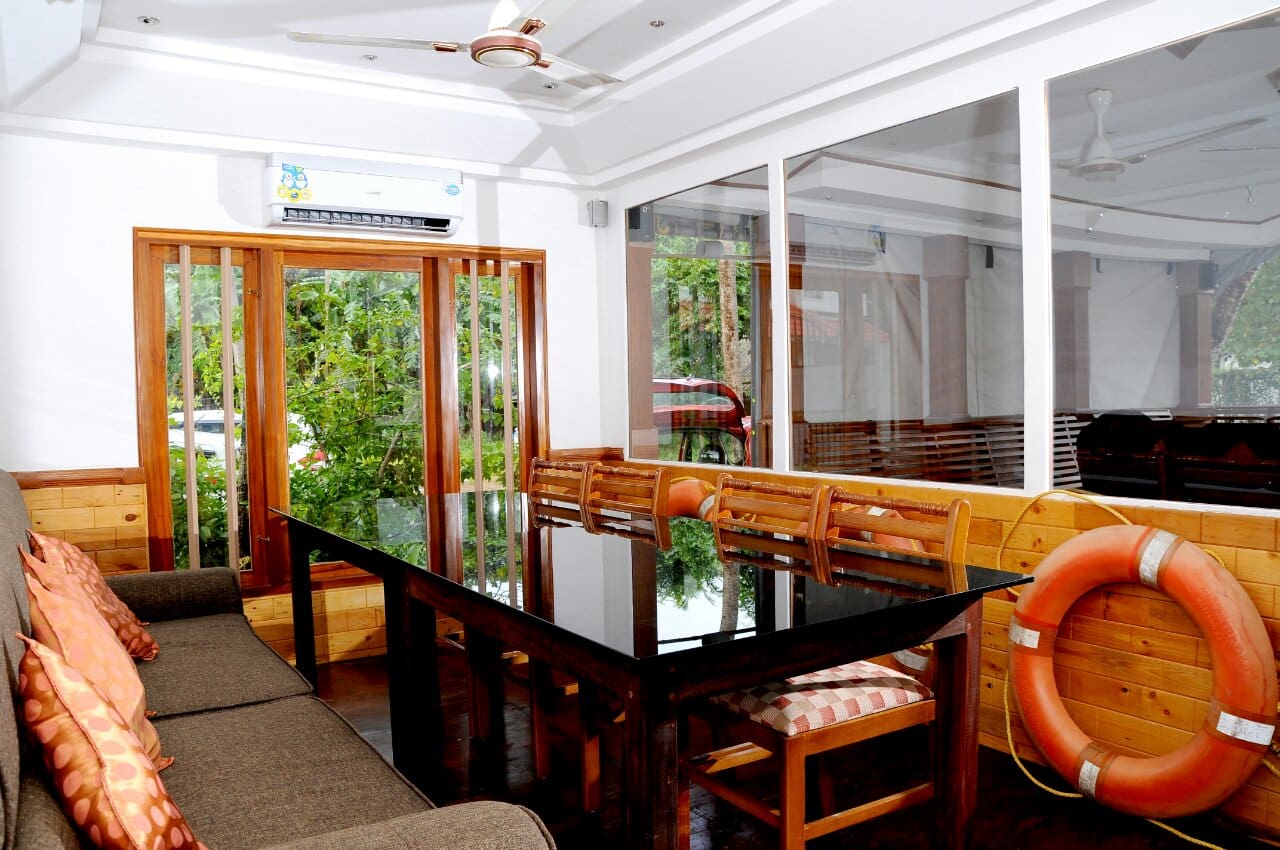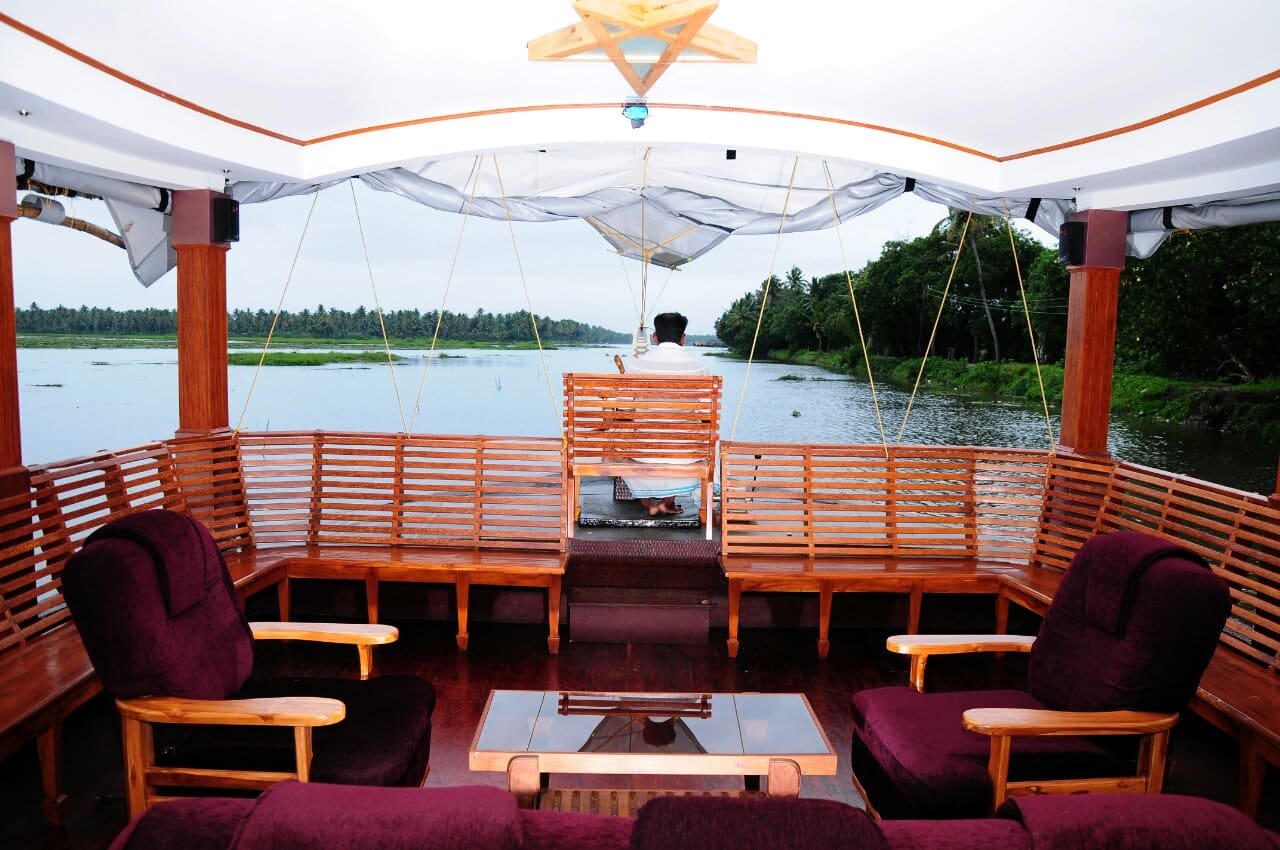 Visit Interesting Places
J-Yes Farm Neendoor 25 Km
Mango Meadows Agricultural Theme Park at Ayamkudi in Kaduthuruthi. 26Km
Palakkari Fish Farm at Vaikom 30 Km
Aruvikkuzhy Water Falls 2 km from Pallickathode. 34 Km
Vagamon Hills 70 KM
Kottayam Town 20KM
Elephant Training Center at Konni — 83 Km
---
Visit Religious Places
Attamangalam Jacobite Syrian Church -3 K
The Navanazreth Holy Family Church — Half K
Sree Kumaramangalam Subramanyaswamy Temple 2.5 K
Thekkumkara Sree Ardhanariswara Temple 3K
Muthante Nada Temple 2.5 K
Juma Masjid at Thazhathangadi –10 K
Thirunakkara Mahadevar Temple — 12 K
Sabarimala Sree Dharma Sastha Temple 110 Km
---
For Booking & More Information Please Contact through
Email: klcottages@gmail.com
Susan Salim
ILLIKKALAM Lakeside Cottages,Kumarakom, Kottayam, Kerala.
Mob:+91 9495735152, 9447024234, 9446073152
Website: www.klcottages.com
GST No: 32AABFI3605G2ZY
PAN : AABFI3605G
View of Lake Vembanad from ILLIKKALAM Lakeside Cottages